When you or a loved one struggle with a spinal cord injury, it's easy to feel isolated. Endless fights with insurers, trying to find the right doctor, seeking support from loved ones, and managing your everyday life can prove deeply demoralizing. But spinal cord injuries are common, and you're not alone.
The month of September is Spinal Cord Injury Awareness month and there is a lot that the general public is unaware of about SCIs. Here are some of the key spinal cord injury statistics you need to know to help keep the world a little more informed about the reality of these devastating injuries.
Spinal Cord Injury Prevalence
There are approximately 12,500 new spinal cord injuries each year, meaning 40 out of every one million people suffer such an injury.
Between 240,000 and 337,000 Americans currently live with a spinal cord injury.
Incomplete spinal cord injuries are more common than complete injuries, which account for less than 40 percent of all cases.
Spinal Cord Injury Demographics
Spinal cord injuries primarily affect young people, with almost half of all injuries occurring among those aged 16 to 30. Nevertheless, the average age of a spinal cord injury survivor has increased from 29 in the 1970s to 42 today. This may be because people lead more active lifestyles well into middle age.
80 percent of spinal cord injury survivors are men.
Though whites account for the majority of spinal cord injury survivors, African-Americans are disproportionately represented among victims, accounting for 23 percent of spinal cord injuries, though they are just 13 percent of the population.
More than half (57 percent) of spinal cord injury survivors are employed at the time of the injury.
Prognosis and Nature of Spinal Cord Injuries
Motor vehicle accidents are the most common cause of spinal cord injuries, accounting for roughly 47 percent of all cases, with falls in second place, accounting for about 21 percent.
88 percent of spinal cord injury survivors who were single at the time of the accident are single five years later, compared to 65 percent in the general population.
Two-thirds of sports-related spinal cord injuries are from diving, making it the most dangerous sport for the brain and spinal cord.
The average hospital stay is around 11 days -- down from about 24 days a few decades ago, and suggesting an improvement in outcomes and quality of care.
Incomplete tetraplegia/quadriplegia is the most common injury, accounting for 45 percent of cases.
15 percent of spinal cord injury survivors are students.
32.7 percent of spinal cord injury survivors are married, and the rate of marriage increases as spinal cord injury survivors age, suggesting that a spinal cord injury doesn't have to mean a life free of romantic relationships.
Depending on the nature of the injury, the cost of the first year of care ranges from $300,000 to about a million, and this first year is always the most expensive. Subsequent costs per year range from $40,000 to about $170,000. More severe injuries are generally more costly, with high tetraplegia in C1-C4 producing the highest costs of about $1,023,000.00 during the first year.
References for Further Reading:
Spinal Cord Injury Stats & Facts Infographic
Spinal Cord Injury Model System
National Spinal Cord Injury Statistical Center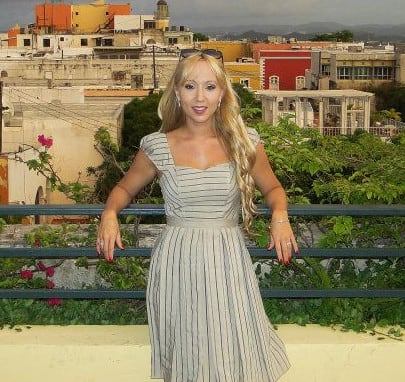 Zawn Villines is a writer specializing in health and legal journalism. Raised by a lawyer and lobbyist who advocated for spinal cord injury survivors, she is a lifelong advocate for spinal injury victims and their loved ones. You can connect with Zawn on Google+ below.
See what Swope, Rodante Has Done for Others With Catastrophic Injuries
Louis Tontodonato's Story
"What made me most excited was to be able to help my family, being able to pull the burden out of them that they've been struggling with. That's what made me feel the best. Everything else to come, is to come. And we're going to live life how we have been, just not going to have to worry about buying the supplies that I need."
"As I got better, which I did in the future, I think I remember researching them [Swope, Rodante P.A.] myself and found that they are very good at what they do. "