How the Christopher Reeve Foundation Can Help
It's hard to encapsulate in just a few words everything that the Christopher and Dana Reeve Foundation offers to the spinal cord injury community, but a resource center for everything spinal cord injury-related is a good start. From providing a knowledge-base library, spinal cord injured peer mentors, to being the go-to leader in providing the latest in spinal cord injury research. If you're newly injured, visiting their site should be one of the first things you do after your injury.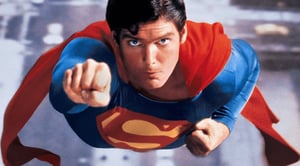 The foundation is truly one of the best things to happen to the SCI community, even though it sprung from a tragic circumstance; Christopher Reeve's horse riding injury in 1995. While older Americans might know his story, millennials and those younger probably do not. Christopher Reeve was an American actor in the 1980s known for playing "Superman."
Sadly Christopher passed away 10 years after his injury, but thankfully the foundation is stronger than ever - and it's grown. Dana Reeve, Christopher Reeve's wife who passed away shortly after his death, recognized the need to help with people's quality of life as well while they waited for the cure. The Paralysis Resource Center was formed because of this vision and there are several programs the foundation now offers through it. Read about how they can help below.He became a C1-2 vent-dependent quadriplegic while competing in a horse riding accident and afterward dedicated his life to spinal cord injury research.
Resource Guides for Your Area
For anyone new to living with a spinal cord injury, especially if you live in a rural area, advice from someone who knows paralysis on where you should go in your area for anything related to your injury is a must. This is not the kind of thing you want to Google.
From inpatient rehabilitation to spinal cord injury doctors that will see you years after your injury, all you need to do is input your zip code and you'll find a list of resources and organizations in your area that supports people living with paralysis. Search for resources in your area on their website here. You can also search through a similar database on SpinalCord.com here.
Nurse Linda Live Chat

If you want access to an expert on spinal cord injury who is a doctor and an RN, the Reeve Foundation has Nurse Linda, who's been helping people live healthily with spinal cord injuries for over 20 years. On a monthly basis, she does a live chat that's free to attend. This is a great opportunity to ask a medical expert anything you may be wondering regarding life with paralysis. Register for her live chats here.
Grant Program
In an effort to help people with spinal cord injuries with their day to day lives, the Foundation offers Quality of Life Grants, a great bi-annual program that gives financial support to nonprofits that help people with SCI. They've helped nearly 3,000 nonprofits over the years, giving away nearly $23 million to help people with spinal cord injuries do everything from learning how to be independent, becoming more engaged in their community or even providing improved access in their home, work and community. Learn more.
Wallet Cards
In case of a medical emergency, the Reeve Foundation offers free medical cards you can print out that will alert people to medical conditions tied to SCI like autonomic dysreflexia or sepsis. Print them here.
Peer Mentors & Help-line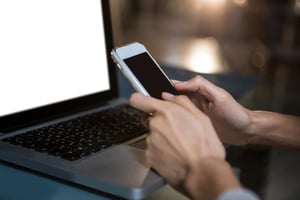 If you're newly injured, you can ask to be paired with a peer mentor who has a similar injury. The Reeve Foundation can even find one in your area who can visit with you in-person. Otherwise, they offer peer mentors online to people all around the world. Request a peer mentor here. And if you want to talk to someone in person, they offer a toll-free help-line that's open during regular business hours. Arrange a phone call here.
SCI Research Donor
Donating money is another huge part of what the Reeve Foundation does, but they only fund studies they believe in. They donated a lot of money to epidural stimulation, activity-based therapies, locomotor training and more over the years. Read about their research funding here.
Clinical Trial Network
One of the most exciting aspects of the research they support is their North American Clinical Trials Network. What this does is evaluates the safety and effectiveness of potential treatments for spinal cord injuries. They also welcome patients to join trials, which are listed on their site. Learn all about this network here.
Topics:
Resources, Recovery & Rehabilitation, Advice & Tips
Stay Updated on Advancements On Traumatic Brain &
Spinal Cord Injuries
About the Author
Tiffiny Carlson
Since 1998, Tiffiny Carlson has been a prolific commentator on all things SCI in a number of prominent magazines, blogs and websites. Hailing from Minnesota, she was the SCI Columnist for New Mobility Magazine for 13 years and she currently works as the Executive Director of SPINALpedia, one of the leading websites for people with SCI to share videos and stories. She has been a C5-6 quadriplegic since a diving accident 24 years ago. Tiffiny has also been a fierce advocate for SCI research. In 2016, the Morton Paralysis Fund honored her for her work. While all SCI topics interest her, dating, love and the business of relationships have always been where her passion lies the most.
See More Posts