After a spinal cord injury, it's standard to receive traditional physical therapy that teaches you how to be as independent as possible. The status quo however when it comes to physical therapy is changing and the Shepherd Center is making sure they are on that wave of change with their Beyond Therapy program.
Instead of standard physical therapy that trains you to care for yourself post-injury, Beyond Therapy strives to maximize each patient's muscle and neural return by using activity-based therapy, which is a form of therapy that utilizes intensive muscle strengthening and motor pattern activity and concentrates on weaker muscles and nerve connections.
Activity-based therapy is based on synaptic plasticity and anatomical reorganization, also known as neuroplasticity. The program was developed for people with neurological conditions. Individuals with spinal cord injuries, brain injuries, strokes, multiple sclerosis, and other narrow muscular disorders can take part in the program.
There has been researching that suggests that certain muscles and nerve connections can be ignored during the initial phases of recovery, which the Beyond Therapy program attempts to reawaken. The main goal of the program is to help each patient recover as much as possible by toning less-used muscles, as well as using their huge array of exercise equipment.
Their Equipment
The exercise equipment available at Beyond Therapy is impressive. All of their equipment is designed to help people get back on their feet and become as strong as possible. Some of their most popular equipment is their Lokomat, which is treadmill training using robotics. They also have a bodyweight supported treadmill, upper and lower body FES cycling, Bioness (utilizes electrical stimulation), WAVE vibration plate, gait trainers, Zero-G body weight supported harness system and robotic skeletons. Both the Indego and the Rewalk exoskeletons are available.
Beyond therapy also has a Giger Training machine. This machine provides active and passive coordinated movements of all four extremities and the trunk, as the patient using the machine is on their back on a mat. This machine offers an opportunity to move all four limbs move at once, which many feels can help stimulate nerves and muscle movement. Also, they have a Power Tower, which is an elevated sled that can be changed to different inclines and allow the person using it to put weight on their lower body.
They also have the following therapy equipment available:
- ARJO Walker
- Power Board
- Concept 2 Rowers
- COSMED Quark CPET
- The Dolphin Neurostim™
How to Enroll
Beyond Therapy is located at the Shepherd Center, which is in Atlanta, Georgia. You'll need to fill out a variety of forms to be enrolled, which includes a doctor's activity clearance form. The program is not covered by private or public health insurance, but many people are eligible for their financial assistance scholarship program.
If you are deemed eligible, you can receive up to $5,000 per year to help pay for therapy. For people who are accepted into the program, they recommend visiting 9 to 10 hours per week to maximize your results. If you decide to move to the Atlanta-area temporarily to attend the program, you will be responsible for finding your housing.
They offer a video that shows the entire Beyond Therapy area within Shepherd, including interviews with their staff. To see Beyond Therapy, click here: https://youtube.com/watch?v=Vs2tGfJxzzw
- To learn more, visit: http://www.beyond-therapy.org/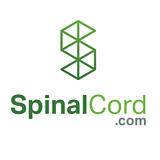 SpinalCord.com has been created as a resource for patients of spinal cord injuries and their families. Find everything you need to learn more about your injury, locate a doctor or treatment center, or discover financial relief to support you through this difficult time.
See what Swope, Rodante Has Done for Others With Catastrophic Injuries
Louis Tontodonato's Story
"What made me most excited was to be able to help my family, being able to pull the burden out of them that they've been struggling with. That's what made me feel the best. Everything else to come, is to come. And we're going to live life how we have been, just not going to have to worry about buying the supplies that I need."
"As I got better, which I did in the future, I think I remember researching them [Swope, Rodante P.A.] myself and found that they are very good at what they do. "